Job Title Interns: CLEAR-AA WITS (x 5)
Location Johannesburg,ZA
Organization Name WITS SCHOOL OF GOVERNANCE CLEAR AA, FACULTY OF COMMERCE, LAW AND MANAGEMENT.
Department Description
The University of the Witwatersrand (Wits), through the Centre for Learning on Evaluation and Results Anglophone Africa (CLEAR-AA) situated within the faculty of Commerce, Law and Management (CLM), invites individuals to apply for the following internships on a one year fixed term non-renewable contract.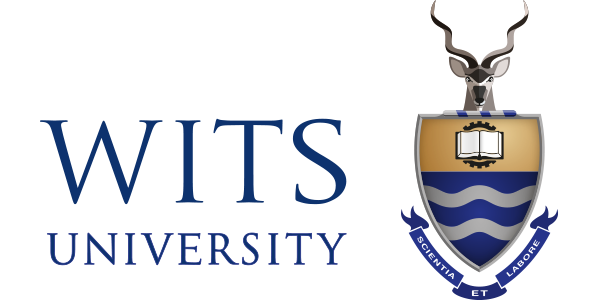 Brief Description
The CLEAR-AA learnership programme (Emerging Evaluator Programme (EEP)) is designed to expand the depth and breadth of academic learning as well as applied methods in the field of M&E in South Africa. CLEAR AA's service offerings are housed within four complementary business lines: Strengthening National Evaluation Systems, Strengthening Evaluation Practice, Strengthening legislative oversight and Strategic Knowledge Management and Research. The CLEAR-AA learnership provides an opportunity for young previously disadvantaged individuals (PDI) in SA to receive experience in applying M&E theories learned in the classroom to specific experiences in the community and world of work.
The CLEAR-AA EEP seeks to provide an opportunity to not only use and develop industry-related knowledge and skills, but also to enhance a set of workplace behaviors and skills that are transferable in any related professional work setting.
CLEAR-AA is inviting applications from students with a passion for Development in Africa, Monitoring and Evaluation. The successful applicants will join the CLEAR-AA team and will work directly with the Business Line Manager's on a range of projects.
The role of these interns will include (but not be limited to):
• Project planning and management
• Organise workshops, and assist with the logistics and facilitation for training, technical assistance and dissemination of learning events.
• Carry out basic field research including designing surveys, conduct tracer surveys to assess CLEAR AA training, inclusive of interviews with relevant stakeholders.
• Assist with data gathering for various Technical Assistance projects (as and when required)
· Writing 2 policy briefs per annum, updating the country briefs as well as gathering intelligence on key partner countries that we work with, and collaborating with senior staff for publication of research.
· Assist with the maintenance of all Communities of Practice by updating databases as well as ensuring content is distributed.
• General administrative support to the business line managers, incl correspondence, reporting, proposal writing, assist with the application of S&Ts, all travel and accommodation as well as team subsistence claims.
• Engagement with social media to raise the profile of CLEAR-AA, (content production) writing articles and or blogs for the CLEAR-AA website, appropriate work related tweets (Twitter) Facebook.
Requirements:
• Masters degree in development studies, public and development management, library science with a knowledge management elective, and or a Monitoring and Evaluation or related field of study;
• Experience in quantitative and qualitative research, literature review and interviewing techniques;
• Ability to be a team player and comfort in working in a collaborative environment;
• Excellent writing skills, including the ability to explain a complex topic verbally and in writing;
• Innovative and strategic thinking ability;
• Strong work ethic and high standards for achievement.
Ideal personal skills and attributes:
· Passionate about Africa, research and development;
· Self-motivator and deadline driven (results oriented).
· Passionate about learning
· Attention to detail
· Good people skills
· Good communicator
· Analytical and critical thinker
Detailed Description
Job Requirements
Additional Details
How to apply:
To submit your application for the above mentioned internships, please register (https://irec.wits.ac.za) and upload your detailed curriculum vitae including covering letter as well as name, address and contact details (including telephone numbers and e-mail addresses) of at least three traceable and credible referees. Please attach the following: your highest academic qualification, proof of registration with professional bodies you might belong to and an abstract of your masters thesis. If you have problems with registration on our portal forward C.V and all documents to Makgala.Mokoena@wits.ac.za
(Visited 9 times, 1 visits today)