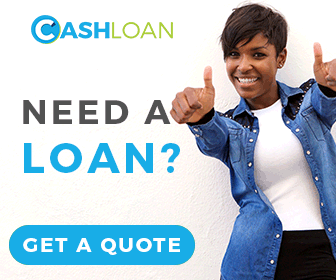 Danone is Hiring: Order Management Consultant
Company: DANONE
Location: Bryanston, GT, ZA
AFC – Danone Southern Africa (Pty),a subsidiary of Danone, is looking for Order Management Consultant South Africa (ZA) Bryanston Danone is a global food company holding top positions in healthy food through its four businesses: Fresh Dairy Products, Early Life Nutrition, Waters, and Medical Nutrition. Its mission, bringing health through food to as many people as possible, embodies commitment to human progress and business success. It gives meaning to the work of our 100,000 Danoners worldwide on an everyday basis. For passionate people looking for autonomy and exciting career opportunities, Danone truly has something special inside!
Job Purpose
• To be a service & order consultant who provides order management expertise to Danone Customers(Call Centre)
• Specific tasks include:
o Order Capturing / Processing
o Provide Customer Service
o Handle both incoming & outgoing calls
o Transacting in SAP & Genesis tool
o Assist in Maintaining Data accuracy
o Cross sell/upsell of Danone products
Areas of Responsibility
Relationship Management
• Internal
o  Engage with the service consultants to facilitate prompt feedback to the customer
o  Engage with business operating areas (Post Sales & Master data Teams ) to resolve queries
•  External
o  Work closely with EDI Team, to resolve EDI queries
Order Management
• Proactive management of daily customer calling list
• Ensure the Capturing of Orders is done with in cut off times monitor & manage order transmission deadlines
•  Managing Customers Product requirements by Validating / Confirming EDI order's
• Ensure 100% accuracy is achieving order quality / quantity
•  Management order delivery as per the customer's nominated delivery date
•  Serve as a second-tier support for service queries related to orders
• Ensure data integrity & accuracy by updating relevant customer info through work flow tool
•  Routine generation of relevant reports
•  Handling and resolution of external & internal customer queries
Analysis
• Analyse and Understand customer ordering trends
•  KPI trends
•  Recommend process improvements
Qualification
Grade 12 or Equivalent
Experience
• Call centre  experience
•  SAP knowledge
•  Understanding the Order to Cash process
•  General business understanding
•  FMCG knowledge
• Time management skills
• Reliable transport
• Shift work
Personal and Behavioural Traits
• Attentive to detail
• Team player
• Good verbal  and  written communication
• Flexible
• Target driven
• Work well under pressure
How to Apply
To apply for this position click here
NB: Do not pay for any job placement, a job cannot be sold. The job has to pay you not the other way round.
How useful was this post?
Click on a star to rate it!
Average rating / 5. Vote count:
No votes so far! Be the first to rate this post.
(Visited 1,204 times, 1 visits today)