Location
Employment type:Permanent
Description
• Plan to undertake a routine task
• Plan a complete activity
• Organise and communicate information
• Work with others in a manufacturing, engineering or related environment
• Interact with computing technology • Participate in environmentally sustainable work practices
• Undertake commissioning procedures for plant and/or equipment
• Preform precision electrical/electronic measurement
• Use and maintain reference standards
• Report technical information
• Shut down and isolate machines/equipment
• Disconnect/reconnect fixed wired equipment up to 1000 volts a.c./1500 volts d.c.
• Fault find and repair/rectify complex electrical circuits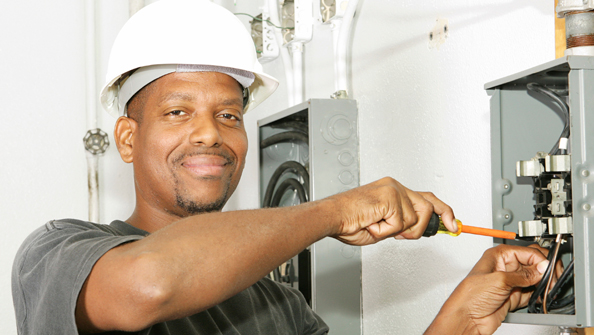 • Perform manual soldering/desoldering – electrical/electronic components
• Perform manual heating and thermal cutting • Interpret technical drawings
• Terminate and connect electrical wiring • Install and test electrical wiring and circuits
• Enter and change programmable controller operational parameters
• Commission programmable controller programs • Terminate and connect specialist cables
• Undertake manual handling • Perform electrical/electronic measurement • Use hand tools
• Use power tools/hand held operations • Fault find/repair electrical equipment/components up to 1000 volts a.c./1500 volts d.c.
• Fault find and repair/rectify basic electrical circuits • Dismantle, replace and assemble engineering components Essential Function:
Requirements
Minimum N3 • Computer literate in MS Word, specifically Excel • Effective communication skills • Willing to work shifts and overtime • Attention to detail and work at a fast pace in a pressurised Environment
How to Apply
Sumbit Your Application Using The online Application, Click Here to Apply.

NB: Do not pay for any job placement, a job cannot be sold. The job has to pay you not the other way round.
How useful was this post?
Click on a star to rate it!
Average rating / 5. Vote count:
No votes so far! Be the first to rate this post.
(Visited 78 times, 1 visits today)