It is that time of the year where we have to make some seasonal shopping. Christmas time is usually that time where we spend money for thinks we need and some of the things we just adore. But during this period we might just waste some money unaware. You might buy stuff you do not need.
That is why I just thought of sharing some tips on shopping smart this festive season.
1. Compare the prices before going to the store
Most retailers also have the online platforms where you can see the prices before the day of specials. Look for the products you wanna buy, memorise the prices or write them down. When the day of shopping arrives buy the products that have been reduced looking at the notes you made.
2.Buy Online, Avoid the crowd
Did you know that most of the items you wanna buy at the store might also be available online? Yep, they are available online. Buy online to avoid the crowd. Everyone will be going to the store to get their share of cheaper products but you can get your share just staying home. You get them delivered directly to your door step.
3.Get The App
Most of the retailers these days have got cool apps that you can install on your smartphone and do shopping smartly. Plus these apps will notify you whenever there are cool offers and you get to know about them early and be the early bird. So install such apps to maximise your shopping experience.
4.Get Notifications and Alerts
Subscribe for free to your favorite stores to get special deals via email or the push notifications on your apps. This way, you will be able to get deals on time before the products are sold out.
5.Draw a budget for your festive season shopping
Remember, this is just an occasional events and there are other important items you need to pay for after the festive season. So, draw a budget and stick to it, otherwise you will remain with debts after the shopping spree.
6.Use Discount Vouchers and Coupons
Using coupons and free vouchers can help you save more. All retailers wants you to buy from them but you have the power to decide who you can support. Support those who are willing to meet you halfway or somewhere.
Online retailers like Zando offers coupons almost everyday. They also offer you R200 discount voucher for just signing up to receive notifications for their newsletter.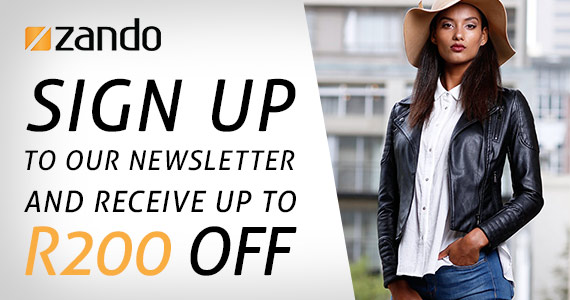 7.Always Use your rewards or loyalty cards
Almost all the retailers have some kind of a rewards card. Cards such as Pick n Pay Smart Shopper, Jet-Edgars ThankU cards and more are the kind of cards I am referring to. Make sure every purchase you do, you swipe the rewards card. These rewards can be more rewarding in desperate times. January is coming, who knows if you will still have that cash?
8.Install Snap n Save
On top of the rewards cards that you have you can also get cash back using Snap n Save. Snap n Save allows you to book for items you plan to buy and when you have done your shopping you just snap the slip and get cash back. This is a real cash that can be deposited into your account. Install Snap n Save Now
I hope this has been helpful to you and you can share these tips with others as well. Help a friend save money, share this post.
NB: Do not pay for any job placement, a job cannot be sold. The job has to pay you not the other way round.
(Visited 75 times, 1 visits today)