Closing Date: 27 January 2017
Location: Cape Town
As a recognized Innovator, RSAWEB enjoys an enviable position as one of the first Cloud Computing providers in South Africa. The quality of our products and our team set us apart from our competition. As a fun yet professional company we have a few requirements when looking for the perfect candidate to join our 2017 learnership program.
Disciplines you can apply for:
This exciting position with a leading cloud service provider promises excellent career growth opportunities for the successful candidate. RSAWEB's learnership program is aimed at introducing young talent to a career in the IT sector providing work experience and training to candidates. As part of our learnership program you will have the opportunity to work on projects and contribute to the success of the business whether it be as part of our Support Team or our Networking Team.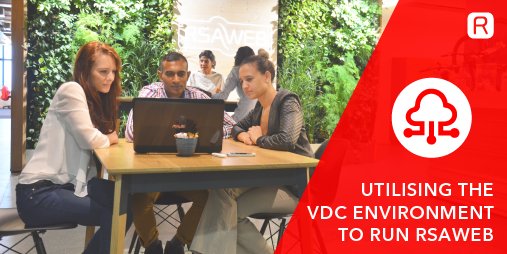 Requirements
Grade 12/Standard 10
A relevant IT qualification (Diploma or Degree)
Excellent verbal and written communication skills
Must be comfortable on the phone and previously direct customer support
Basic understanding of Connectivity Support Knowledge (3G, ADSL)
Experience in using Remote desk, previous support experience preferable.
Must be comfortable working shifts
How To Apply
Apply Online for the RSA Web: IT Learnership Programme 2017

NB: Do not pay for any job placement, a job cannot be sold. The job has to pay you not the other way round.
How useful was this post?
Click on a star to rate it!
Average rating / 5. Vote count:
No votes so far! Be the first to rate this post.
(Visited 113 times, 1 visits today)