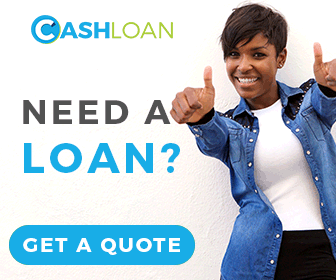 How to join Longrich in South Africa
Hello and welcome, My name is Adam Malapa and I would like to help you join Longrich under my team.
See how Longrich operates and contact me via Whatsapp for further details.
I would love to have you on our team, The Rich Stars . Our Facebook page is www.facebook.com/longrichbizza
What is Longrich?
Longrich is a Network Marketing company which deals supplements, Cosmetic, Skin care Products and more, over 2000 products
It was established in 1986 in Asia
All products are approved by International Organisation for Standardization (ISO)
So what are the steps to follow?
Step 1
Become a member by buying one of following packages of products:
R1500 Silver Membership , you get paid 8% of your downline activities.
R2000 Gold membership, you get paid 10% of your downline activities.
R2500 Platinum membership, you get paid 12% of your downline activities.
R27 000 VIP Platinum , you get 12% of your down line plus 1% of Longrich global profit monthly. And you become a Diamond Level 2.
Step 2
Recruit ONLY 3 PEOPLE to be your downline.
Then encourage your 3 people to recruit their 3s
Step 3
Accumulate points as you recruit and buy products from Longrich. When you reach 720 points you start earning a constant weekly income. You get points when you and your team buy stock from the company. E.g. with R2500 you can get about 160 points. And if you get 4 people who join and buy with R2500 you get 160×4 plus your 160 which equals to 800 points. So you have already rached Diamond 1(D1) with only 4 people. You get points from the whole downline, even from people recruited by anyone from your downline.
Join Longrich Now…Look at how we get paid every Friday
How do we get paid at Longrich?
D1 earns +-R600-R900
D2 earns +-R1000-R1500
D3 earns +-R1500-R2000
D4 earns +-R2500-R3000
D5 earns +-R5000-R7000
A Diamond 6 earns +-R9000-R15000 . This is based on points calculated on weekly activities.
Up to diamond 7 then we start star director ranks.
A diamond 5 qualifies for R60 000 mini car incentive & an international trips & get paid weekly
After you purchase your start up stock, you will start as a pre diamond. Then as you accumulate points you will move through levels, starting at Diamond Level 1 (D1) like shown below:
1.Diamond 1 -you need 720 pvs
2. Diamond 2 – you need 1680 pvs
3. Diamond 3 – you need to produce 2 Diamond 2 from your two different legs, 3 600 pvs.
4. Diamond 4 – you need to produce 2 Diamond 3 from your 2 different legs and 15 000 pvs.
5. Diamond 5 – you to produce 2 Diamonds 4 from your two different legs plus 75 0000 pvs.
PVs=Points Value System/Product value system
Here is the joining procedure
1. You have to make payment into Longrich account.
2. Complete the application form.
3. Send both the completed form and proof of payment back to me as a person who have introduced you to the business.
4. Our stockist will then capture your information on the system and you will get a membership number.
5.At the same time you also send me your products/stock that you would like to order.
6. Receive your products via courier from our stockist NB: You must also Send courier fee to the stockist.
7. Now that you are a member you can start enjoying the Longrich benefits
We all start with one thing, MAKING A POSITIVE DECISION. So Don't think about, Act Now. Say YES to the Longrich Business and start improving your financial status.
Now the big QUESTION IS :When are you starting?
Contact me via Whatsapp for Banking details and application form.
Send the word "Longrich Sign Up" to 0827925608 (+27827925608) and I will gradly help you to join our team.
You can also go to www.longrichmembership.co.za for further details.
Download a Longrich Presentation: Longrich Business Presentation Revised 1
Download Longrich Membership Form: Longrich Membership Form
Download Longrich SA Price List: Longrich Price List
Download Longrich SA Order Form: Longrich Price List Order Form
Download Longrich SA Products List Description: Longrich Products Description
NB: Do not pay for any job placement, a job cannot be sold. The job has to pay you not the other way round.
How useful was this post?
Click on a star to rate it!
Average rating / 5. Vote count:
No votes so far! Be the first to rate this post.
(Visited 19,839 times, 1 visits today)