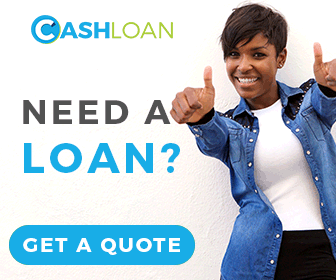 Job Description & Summary
A career within External Audit services, will provide you with the opportunity to provide a range of Assurance services and business advice to a variety of clients from small, fast growing clients to large entities.
Our clients are often well known brands and many have broad international reach. We focus on using the latest technology to reduce the level of manual testing ensuring you'll focus on the most valuable areas of client service and on enhancing corporate governance and the reliability of our clients' information.To really stand out and make us fit for the future in a constantly changing world, each and every one of us at PwC needs to be an authentic and inclusive leader, at all grades/levels and in all lines of service. To help us achieve this we have the PwC Professional; our global leadership development framework. It gives us a single set of expectations across our lines, geographies and career paths, and provides transparency on the skills we need as individuals to be successful and progress in our careers, now and in the future. As an Associate, you'll work as part of a team of problem solvers, helping to solve complex business issues from strategy to execution. PwC Professional skills and responsibilities for this management level include but are not limited to: – Invite and provide evidence-based feedback in a timely and constructive manner. – Share and collaborate effectively with others. – Work with existing processes/systems whilst making constructive suggestions for improvements. – Validate data and analysis for accuracy and relevance. – Follow risk management and compliance procedures. – Keep up-to-date with technical developments for business area. – Communicate confidently in a clear, concise and articulate manner – verbally and in written form. – Seek opportunities to learn about other cultures and other parts of the business across the Network of PwC firms. – Uphold the firm's code of ethics and business conduct.
To apply for the Associate 2 role: 
You must have completed your CTA or PGDA at a SAICA accredited university. 
You must have completed your first year of your training contract/articles. 
You must have past your ITC exam.
Skills and behaviours we are looking for 
Good interpersonal skills 
Enthusiasm, drive, determination and output driven 
Leadership potential, professionalism and integrity 
Proficiency in English and good communication skills 
Deadline-driven 
Attention to detail 
Logical thinking 
Broader business knowledge, ability to think out of the box to deliver quality
solutions that our clients seek


Responsibilities of students on the learnership
During your learnership, you will be expected to: 
perform audits at various clients in different industries to express an opinion on their
financial records; 
work closely with the audit team to ensure client deadlines are met; and 
progress steadily during towards qualifying as a CA(SA). This includes writing the
qualifying exams and attaining the core hours as prescribed by SAICA. 
Taxation and estates
During your learnership, you will gain experience in the following fields: 
Auditing 
Accounting 
Business information systems 
Financial management 
Secretarial systems 
Taxation and estates
Education (if blank, degree and/or field of study not specified)Degrees/Field of Study required:Degrees/Field of Study preferred:
Certifications (if blank, certifications not specified)
Desired Languages (If blank, desired languages not specified)
Travel RequirementsNot Specified
Available for Work Visa Sponsorship?No
Government Clearance Required?Yes
Job Posting End Date: October 31, 2019
How to Apply
Click here to send your applications
NB: Do not pay for any job placement, a job cannot be sold. The job has to pay you not the other way round.
How useful was this post?
Click on a star to rate it!
Average rating / 5. Vote count:
No votes so far! Be the first to rate this post.
(Visited 501 times, 1 visits today)