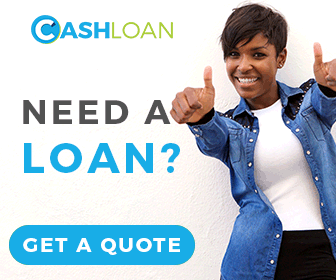 SECRETARY REF NO: Q9/2018/15
Director: Compliance Monitoring
SALARY : R152 862 per annum (Level 5) .The successful candidate will be required to
sign a performance agreement.
CENTRE : National office Pretoria

REQUIREMENTS : A Grade 12 with typing as a subject or any other training course/ qualification
that will enable the person to perform the work satisfactorily. Ability to
communicate well with people at different levels and from different
backgrounds. Good telephone etiquette. Computer literacy. Sound
organsational skills. Good office management skills (document tracking,
storage and retrieval system) sound minute taking as well as general office
experience are essential. Applicants must be able to work under pressure,
independently and ability to act with tact and discretion. Honesty and integrity.
The successful candidate must be reliable, flexible, creative, be able to
maintain confidentiality, client focused and quality oriented.
DUTIES : Provide general secretarial, administrative and support services to the Director
such as: receive and make telephone calls, manage the Director's Diary, Make
travel and accommodations arrangements, Provides clerical support services
to the Director. Arranges meetings and events. Process the travel and
subsistence claims for the unit. Type
letters/memorandums/submissions/reports, Send and receive emails and
faxes, Extract and process data and dissemination of management information
in the context of office automation file, retrieve, track documents for the office
of the Director. Draft routine correspondences and reports and Remain up to
date with regard to prescripts/policies and procedures applicable to your work
36
terrain to ensure efficient and effective support to the Director. Collects all
relevant documents to enable the manager to prepare for meetings. Handles
the procurement of standard items like stationery etc.
ENQUIRIES : Mr P Hlalele Tel No: 012 399 0189
APPLICATIONS : Independent Police Investigative Directorate, Private Bag X 941, Pretoria,
0001 or, hand deliver to City Forum Building, 114 Madiba street, Pretoria
Central.
FOR ATTENTION : Ms DR Kumalo
CLOSING DATE : 11 May 2018
NOTE : Applications must be submitted on form Z83, obtainable from any Public
Service Department accompanied by a fully completed and signed form Z83
and a recently updated, comprehensive CV as well as recently certified copies(
Not older than 3 months after publication of the advert) of all qualification(s)
including a Senior Certificate and ID-document [Driver's license where
applicable]. Non-RSA Citizens/Permanent Resident Permit Holders must
attach a copy of their Permanent Residence Permits to their applications.
Should you be in possession of a foreign qualification, it must be accompanied
by an evaluation certificate from the South African Qualification Authority
(SAQA). Applicants who do not comply with the above-mentioned
requirements, as well as applications received late, will not be considered.
Correspondence will be limited to short-listed candidates only. If you have not
been contacted within three (3) weeks after the closing date of this
advertisement, please accept that your application was unsuccessful. The
successful candidate will have to undergo security vetting. His / her character
should be beyond reproach. The appointment is subject to security clearance,
verification of qualifications (criminal record, citizenship, credit record checks,
qualification verification and employment verification). People living with
disabilities are encouraged to apply.
Source: DPSA Vacancies
NB: Do not pay for any job placement, a job cannot be sold. The job has to pay you not the other way round.
How useful was this post?
Click on a star to rate it!
Average rating / 5. Vote count:
No votes so far! Be the first to rate this post.
(Visited 1,034 times, 1 visits today)