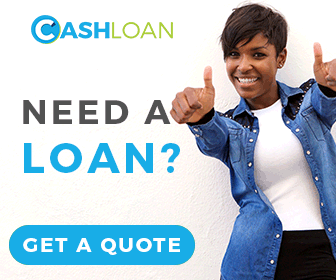 SECRETARY (X2 POSTS) Directorate: Office of the Chief Security Officer Ref No: HO 2019/06/30 Directorate: Risk Management Ref No: HO 2019/06/31 SALARY : R173 703 per annum
CENTRE : National Head Office
REQUIREMENTS : Grade 12 with typing as a subject or any other training course or qualification that will enable the person to perform the work satisfactorily. Computer literacy. Competencies and attributes: Honesty and integrity. Attention to detail. Plan and organize. Punctuality and confidentiality. Service delivery and client orientation. Excellent communication skills (written and verbal). Ability to work under pressure. Ability to coordinate and organize work related tasks. Good telephone etiquette. High level of reliability. Ability to act with tact and discretion.
DUTIES : Execute office and general administrative duties. Screen and answer telephone calls. Type correspondence. Compile documentation and presentations. Ensure proper record management through effective filling systems. Manage electronic document tracking system. Maintain diary and manage appointments. Responsible for the management of document tracking system. Arrange and coordinate meetings, workshops etc. Facilitate the procurement of office equipment such as stationery. Perform all such tasks and duties related to the role. Make all transport arrangements for conferences, courses, meetings and hearings away from the office. Management of finance and assets.
ENQUIRIES : Mr TO Mokhele Tel No: 012 3072173/Mr Y Naidoo Tel No: 012 307 2079/Ms M Marais Tel No: 012 307 2977/Ms TP Baloyi Tel No: 012 305 8589
APPLICATIONS : All applications must be submitted to: National Head Office: Department of Correctional Services, Post Advertisement Section, Private Bag X136, Pretoria, 0001 OR hand deliver at: 124 WF Nkomo Street, Poyntons Building, Cnr WF Nkomo and Sophie De Bruyn Street, Pretoria, 0001 (Previous: Cnr Church and Schubart Street).
CLOSING DATE : 14 June 2019 @ 15h45 NOTE : Applications must be submitted on form Z83 (Public Service Application form), obtainable from any Public Service Department, and must be completed in full. Applications must be accompanied by a CV, copies of qualifications, identity document and valid driver's licence.
Source: DPSA
NB: Do not pay for any job placement, a job cannot be sold. The job has to pay you not the other way round.
How useful was this post?
Click on a star to rate it!
Average rating / 5. Vote count:
No votes so far! Be the first to rate this post.
(Visited 1,491 times, 1 visits today)